Rebrand
Best viewed on a desktop.
I've included the previous look on the left and the refreshed look on the right.
Product Launches
A mixed sample of product design.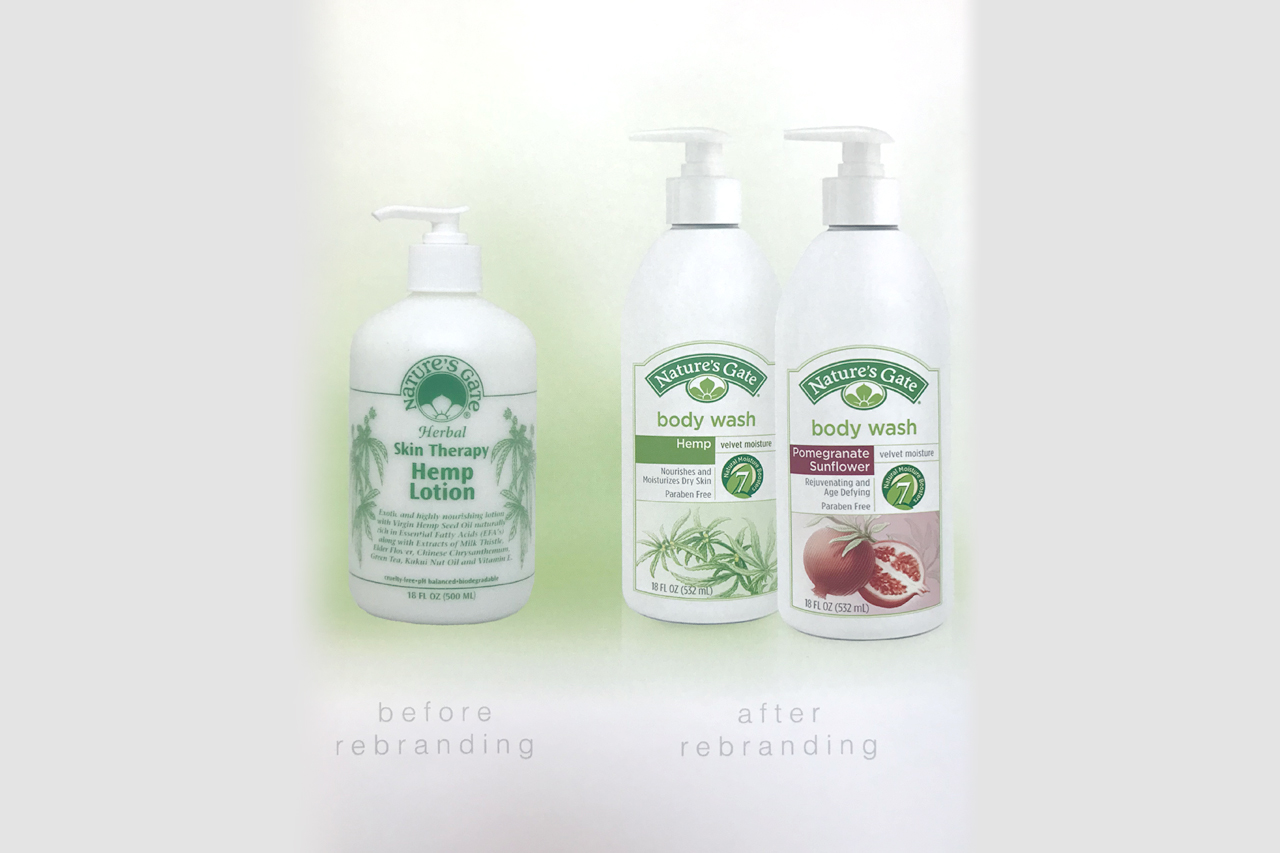 Natures Gate has been around since the early 1970s… and looked it. Well, at least till I came along and redesigned the entire line. Something like 125 skus. This shows rebranding of the core look that carried over to all sell sheets, product displays, ads, etc. All those botanicals are hand drawn and tinted.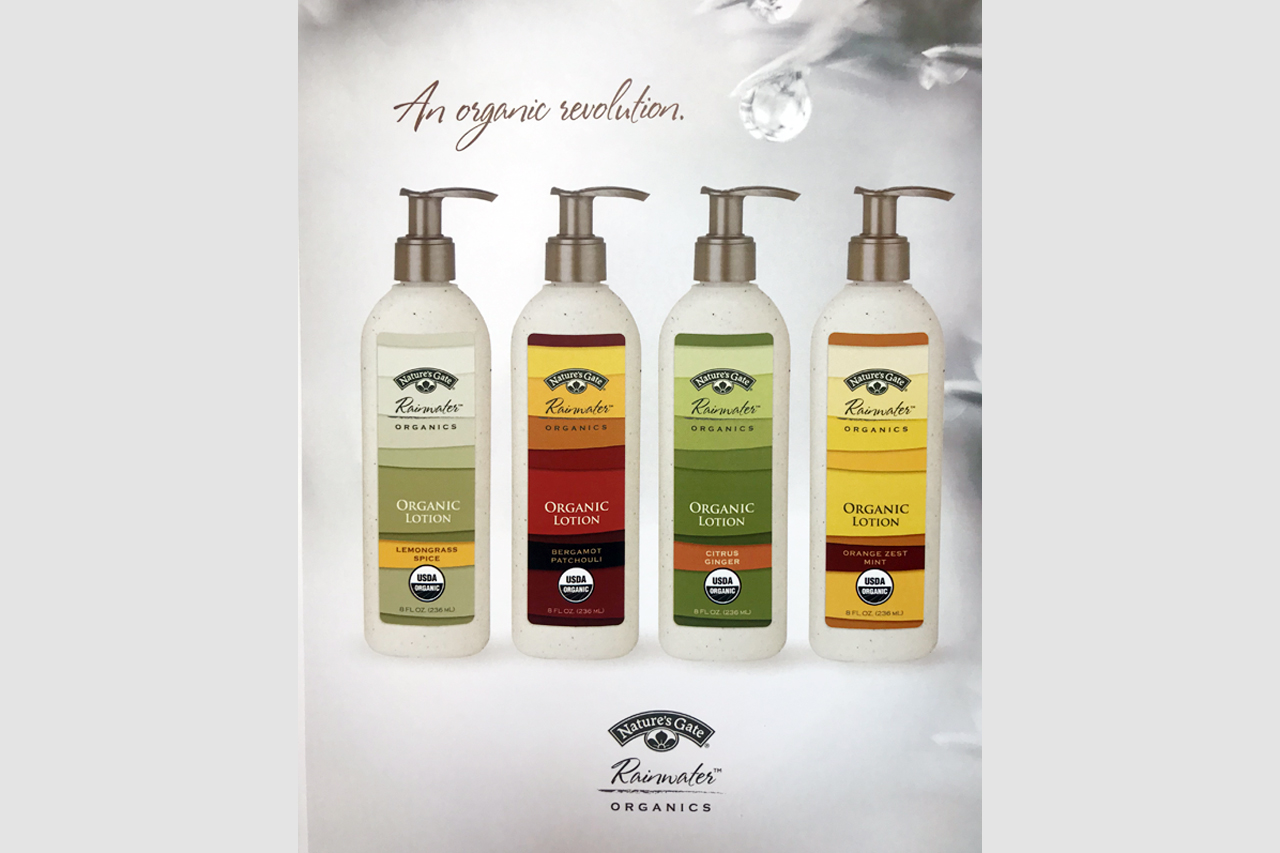 This was my first truly cradle-to-cradle product design that was truly 100% repurposeable. Not just "recyclable" or "natural", this product line was a trailblazer in sustainability… The bottles were made from ground up CD cases, the labels were the first soy-ink printed labels on the west coast, and all the point of sale displays and collateral were printed using wind-powered crafted paper. All innovations that were unheard of at the time, which have now become thankfully more commonplace.  This kind of work was why I sought out natural products back then, and it's an honor to have helped influence the industry to shift their practices for the betterment of the environment we all share.
Trivia: The label design was even stolen by a huge Japanese Tea company for their loose leaf tea containers.